About Me
Champagne brunch in Dubai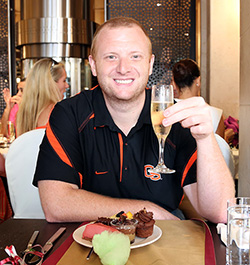 Hey there. My name's Shane Hawke, and this is a website that documents all my travels. My dad was big on travel when we were growing up - family road trips every summer, a few international trips, and an absurd number of Spring Breaks at Disneyland. So that planted the seed for travel. After I finished grad school, I found myself with no job lined up and some extra cash from playing on-line poker in the little free time that grad school allowed. So I decided to go backpack around by myself for awhile. Having never traveled by myself before, obviously Egypt was the logical first stop. My first day after I landed, I took the train down to Alexandria. Spent the day wandering around with a pretty useless map, couldn't find cabbies that spoke English, and I'm sure I was walking through some areas that I shouldn't have been walking through. But I had a great time, and was hooked after that. Ended up backpacking around for 4.5 months before going broke and returning to the U.S. Now, I fortunately have a pretty awesome job just outside D.C. that allows for a lot of schedule flexibility so I've been able to continue traveling. By the time I hit my 6th anniversary at my current job, I'll hopefully have set foot on all seven continents and be well on my way to seeing every U.S. national park and every state in the U.S. It's been a pretty crazy past few years.

A bit about me...

- I'd rather spend the day hiking in an uncomfortably hot/humid jungle exploring temples than lounging on a beach all day. In fact, I don't really like the beach to be the focus of any vacation, probably because it takes about 10 seconds for me to go from pale to painful sunburn.
- I recently (as of April 2013) became open water SCUBA diver certified, which is now posing a bit of a problem. Popular diving places (Honduras, Belize, Philippines, Galapagos...) weren't really near the top of my list of places to see. But now that I've tried it and liked it, it means the list of places to visit has grown.
- I'm not much of a foodie. I'd rather grab lunch and dinner at cheap local places or kebab shops instead of planning all of my meals at famous gourmet restaurants.
- I love to take pictures, but I hate to have my picture taken. I'd rather look at a picture of something interesting, not a picture of me standing in front of something interesting. The pics of me on this page are a rarity.



Hiking Half Dome, Yosemite Nat'l Park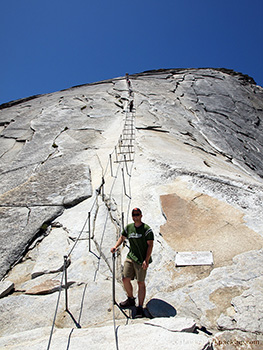 Favorite country: Thailand
Favorite photoset: Trinidad Carnival
Runner-up favorite: Songkran 2013
Favorite National Park: Bryce Canyon, but it's cruel to make me choose a favorite
Most Exhausting Day: Hiking Half Dome
Favorite Sporting Event: U.S. Open Tennis

A note about this website - up to this point I've been stubborn and have done all the work myself. Probably not the best idea since as a frosh in undergrad I almost failed intro to computer science, and I don't have time to learn to code HTML other than looking at free online tutorials. So it'll remain as is for now it its really basic form. Immediately after I finish a trip I'll put up some of the best photos on Flickr and link to the Flickr slideshow (tip - when the slideshow starts, go to Options and uncheck the "Embiggen..." box, or it will make the images look terrible on big monitors) Then later on when I have more free time, I'll actually build pages and caption the photos. That can take awhile though.


Contact Info
Feel free to contact me. I love to discuss anything and everything travel related.

E-mail: ShaneRobertHawke@gmail.com
Facebook: facebook.com/hawkebackpacking
Flickr: Photostream

Photography
Songkran in Bangkok, Thailand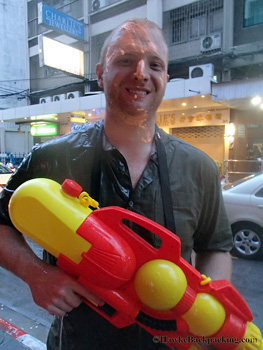 I love to take pictures when I travel, which is the sole reason for this site. I'm the first to admit that I'm not very good, but I'm trying to get better. I started out with a small point & shoot Canon PowerShot SD800 that I bought right before I went backpacking around Europe in 2007. I thought it was great at the time, although now I cringe when I go back and look at all those photos with the blown out highlights in the sky. Oh well... In 2009 I upgraded to a DSLR - Olympus Evolt E510 with two kit lenses. For a long time I was lazy and just used Auto mode when shooting, then eventually started to figure out what I was doing. During my Costa Rica trip in December 2012, I went to the Festival de la Luz night parade, and all the photos looked terrible. In January 2013 I took the plunge and upgraded to a Canon 5D mkIII. I'm kinda in love with it now. Comparing the Trinidad Carnival photos that were shot in low light to the Festival de la Luz photos makes me really happy I upgraded when I did. They are infinitely better. Now I just have to go back to Costa Rica in December to take another shot at Festival de la Luz...

What I'm currently using:

Canon EOS 5D Mark III
Canon EF 24-105mm f/4 L IS USM Lens
Canon EF 100-400mm f/4-5.6 L IS USM Lens
Canon EF 50mm f/1.4 USM Prime Lens
Canon Speedlite 430EX II Flash


Upcoming Trips
At the top of Angel's Landing, Zion Nat'l Park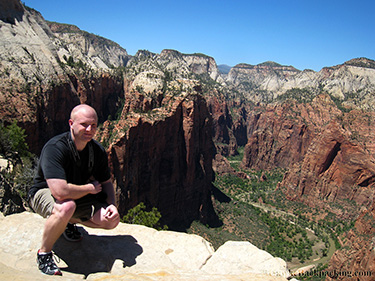 2014

Feb - Argentina/Antarctica
Apr - Thailand


Image Use Policy
Every so often I get an e-mail from someone asking to use one (or more) of my photos on a website or in a presentation. If you want to use any of my images, just shoot me an e-mail (ShaneRobertHawke@gmail.com). Assuming you're not going to make money off its use, chances are near certain I'll say go ahead and use it - I'm just interested in how and why it's being used. If you don't ask permission... well, we both know I'm not going to take the time to actually do anything about it. But don't be a dick. And don't hotlink.



Buddies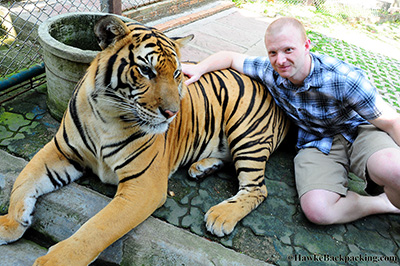 Home